I'm starting the year with announcing that my short film Love You to Death (Elsker deg til døde) is now being distributed by GlobalCinema.online. They also distribute Waves (Bølgeblikk).
Here's the newsletter, and the film and trailer.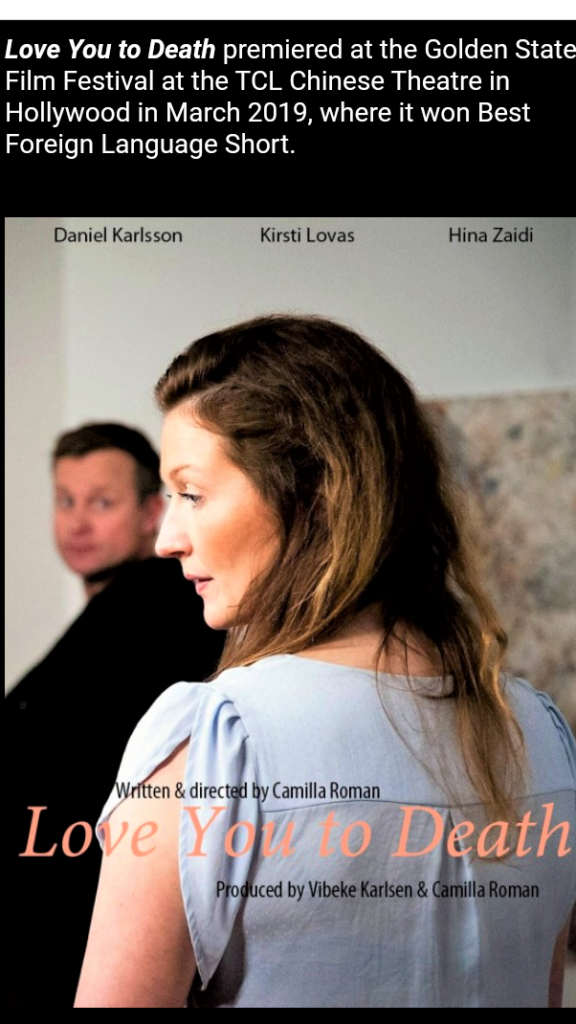 This was the first festival I attended with my own film, and my first award. Being able to do that in Hollywood was an amazing experience. Since I lived in LA in 2004-2005, when I went to the New York Film Academy at Universal Studios, it felt like coming home.
You can also watch Love You to Death on Amazon Prime Video and Google Play, worldwide. If you're in Norway, search for Elsker deg til døde.