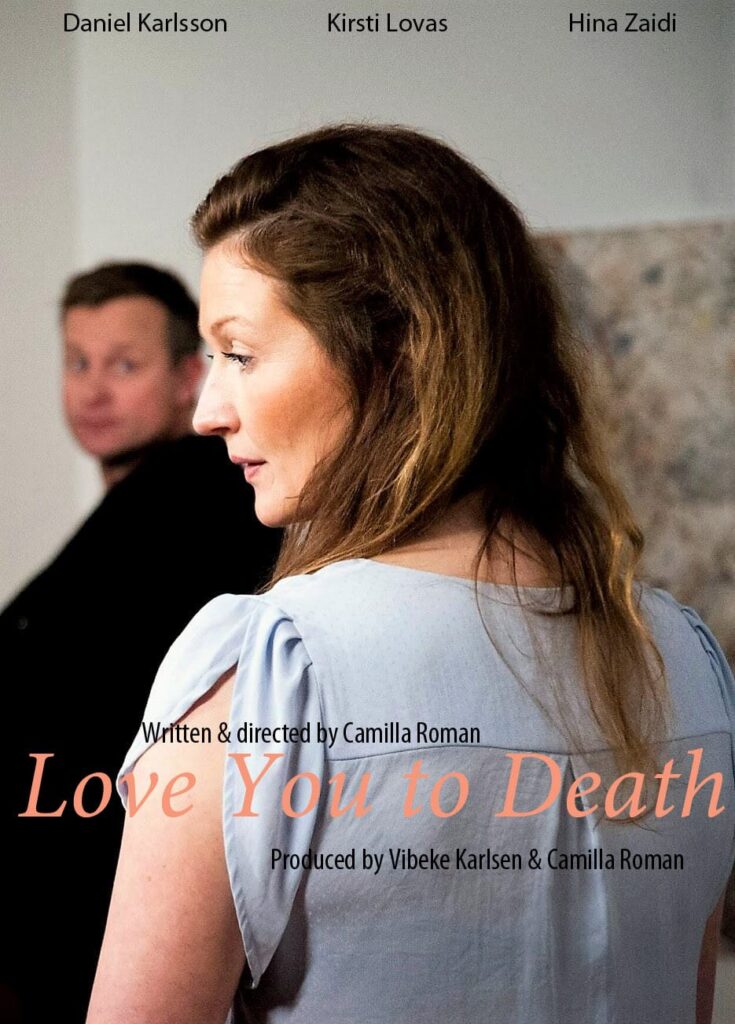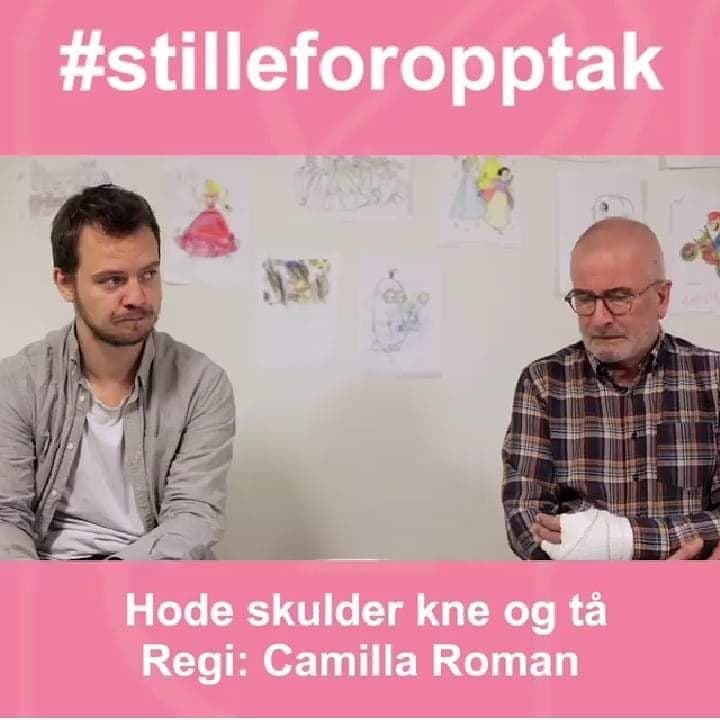 Elsker deg til døde/Love You to Death premiered at Golden State Film Festival i Hollywood in March 2019, where it won Best Foreign Language Short.
Elsker deg til døde/Love You to Death on Facebook
Elsker deg til døde/Love You to Death on IMDb
Hode, skulder, kne og tå (Head Shoulders, Knees and Toes) premiered at Caféteatret in Oslo in October 2019. In December 2019 it was picked as one of three short films for Grønnskjerm's #stilleforopptak screening at Vega Scene, Oslo. https://www.imdb.com/title/tt11042712/?ref_=nm_flmg_dr_2
Bølgeblikk (Waves) is currently in post-production. https://www.facebook.com/bolgeblikkshortfilm
https://www.imdb.com/title/tt12466288/?ref_=rvi_tt
My feature film project "Elsa" was selected to pitch at The Norwegian Film Festival in 2015, and was part of the European Screen Writing program Sources 2 at FilmCamp, in 2016. The script for "Elsa" is completed, but still searching for producers.
Currently in development is TV-series "Restart", a dark comedy about two women, whose lives falls apart, after the death of their friend. Searching producer for this project.
"Agnes & Mia" is an American feature film, about two detectives investigating the murder of an old friend. The project is being devoped with fellow New York Film Academy allumni Urania Davalle (producer) and Diego Calderon (director), and co-writer is my husband, Anthony Bisson.
Page updated June 9th 2020.